Energy saving films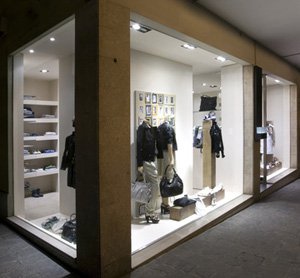 Heat saving and energy saving both at home and in office become more and more important issues these days. That is why energy-saving films with heat-insulation properties have been manufactured. Using these energy saving films will help you to cut your expenditures for heating. These films are almost transparent and transmit sun light in.
In other words, in winter these films will keep you warm, and in summer they will let you enjoy coolness inside the premises.
Window tinting studio DIATON offers energy saving films that let inside as much sun light as you need. According to statistical data, in winter energy saving films help to reduce heat loss inside the premises by 39% - 63%.
The range of use energy-saving films is not limited by home use only. These films may be used anywhere, including offices, shopping malls etc.
With energy saving films by DIATON you will not only reduce twice your expenditures for heating your house or office, but also will keep your space warm and comfortable.
Professional installation is a key factor of applying window films as incorrect installation may reduce all the advantages of such films to zero. Window tinting with own hands is not an easy task, even if film is quite thick. Window film installation shall be performed by specially-trained and specially-equipped professionals only.
Co-operation with DIATON will help you to avoid such situations as insufficient transparency, lumps on film' surface, deterioration of films' transparency, and disintegration of film coating. Our specialists will give you professional advices regarding the choice of best films for your premises.
Please remember that professional installation will not take much of your time and will not impede the ordinary course of your life.
DIATON' services for film installation are certified (Certificate ОДС 169/Р issued on 03/07/11).
We deliver all over Ukraine. Our partner transport companies:

We have extended dealer network in Ukraine
Call us right now!
You may also like:
| Decorative films | Car window tint | Other films |
| Anti-shock films | Sun-screen films |